Partner With Us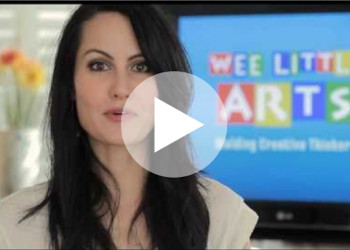 Our first priority is providing a rock-solid educational experience for each of our students and encouraging the development of skills that will benefit them in their future academic and personal endeavors. It is also why parents and school administrators rave about the program and students return year after year to participate in each unique course. Using art history and age-appropriate children's literature, students are exposed to a wide range of visual art concepts as guided by the detailed curriculum. By offering a valuable enrichment to a child's academic development, Wee Little Arts has proven itself to be a recession-proof home-based business that parents prioritize even in a down economy.
Art has the innate ability to inspire, relate, and lift the soul, so much so, that without art education, a child's ability to relate to the world around them becomes severely limited, as do their chances to live to their full potential. It is the goal of Wee Little Arts to give children the creative voices that are being silenced in schools around the country.
With over a decade of acclaim from parents and preschool administrators, we are now expanding our network of providers to offer arts education to children across the country. We are actively seeking passionate professional franchise partners to join with us in delivering this superior experience to children and parents.
Wee Little Arts classes are offered in schools, libraries, community centers and other convenient locations, freeing franchise partners from the responsibility of securing and maintaining a commercial space. Moreover, the Wee Little Arts model offers unparalleled flexibility for the owner to grow, adjust and meet life's demands while operating a successful, independent business. "No other business even comes close to the personal rewards, margin, and fantastic schedule as being an owner operator."
We are looking for passionate individuals who share a belief in the creative potential of children and are willing to work to further that growth. The unquantifiable benefits of such an experience are enormous and visible in our results – our franchise partners truly love what they do.
The Process »